Gary Blankfort
O: 845.358.9440; 201.750.1100
Growing up in Rockland County along the Hudson River, on River Road in Grandview, as well as what was once Rockland's (most) theatrical highway, South Mountain Road (High Tor) in New City; two "roads", of interesting homes, both in design and culture; life was good.
As a kid, after a stint of schooling in Europe before the age of 13, coming back home to Nyack and evolving as an adult under the additional tutelage of local auto race driver and entrepreneur Bob Grossman, my interests in vintage cars heightened and my participation working on many occasions at the famous "24 Heures du Mans" (Le Mans - especially when under the auspices of the North American Racing Team, NART - Ferrari) was indeed exhilarating as a young adult.
FAST FORWARD...
My latest 30+ year adventure, being married to Debbie, and being known as "Debbie's husband," (which doesn't bother me at all) raising two awesome sons, 28 Koi fish, 5 chickens and 2 dogs, is my most rewarding and best adventure yet.
Having my broker's license to assist our company in its growth, while helping show off some of Rockland's finest and special homes, is an interesting experience that I both enjoy and learn from each and every day.
As of a few years ago, along with my New Jersey Broker license, I can usually be found in our Northvale, NJ office. Our staff of sales professionals can bring any property in Bergen County right to your doorstep...please don't hesitate to give me a call.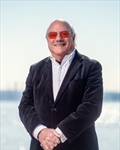 Gary Blankfort
NY & NJ Licensed RE Associate Broker
Northvale Office, Bergen County


171 Paris Ave




Northvale

,

NJ

07647


Phone:

845.358.9440; 201.750.1100


Fax:

845.358.9445; 201.750.1120